Boughrood Bridge was built by the Maesllwch Estate in 1834 to replace both ferry and ford.
The wooden board setting out the tolls is now in the Radnorshire Museum. Below is a transcript that can also be inspected in the Bridge End Inn.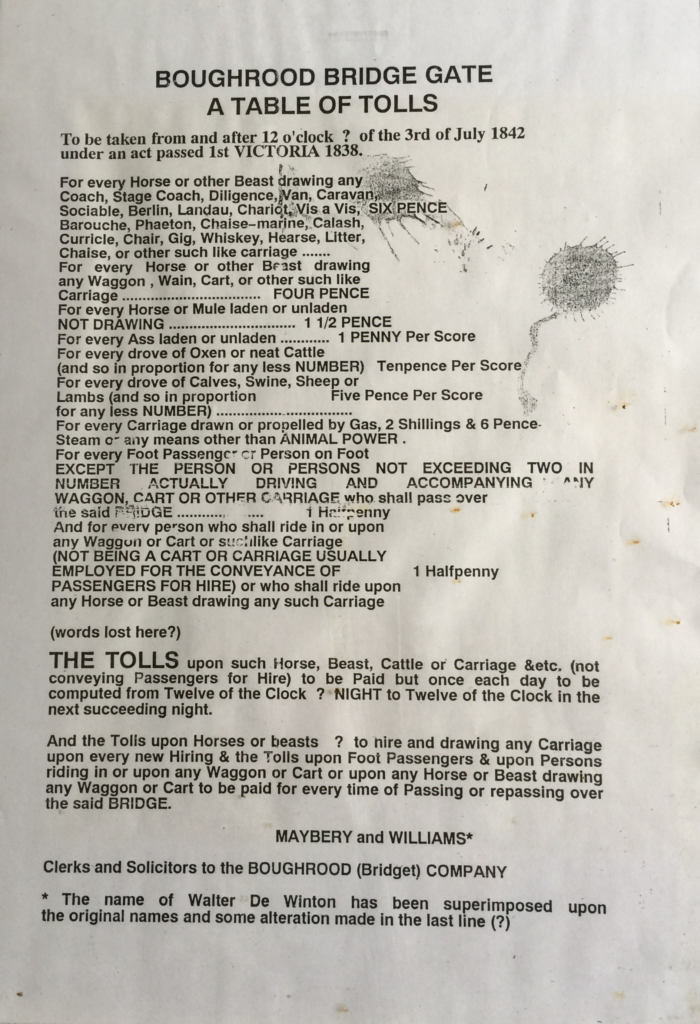 Llyswen residents were resentful that they had to pay more for their train tickets than Boughrood residents had to pay, since they had to pay the bridge toll as well.
In 1934, Radnorshire Council bought the bridge from the Maesllwch Estate and crossing became free. The day that access to the bridge became free is recorded in the photograph below. It can also be inspected at the Bridge End Inn.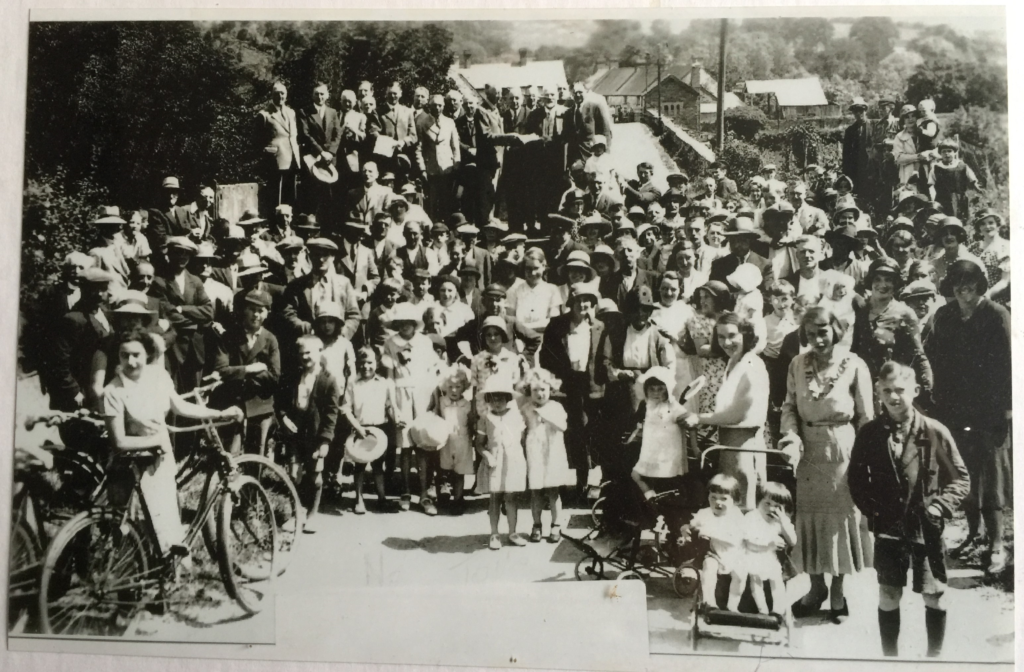 The Bridge End Inn also has a page from an Auctioneer's list offering the bridge and toll house for sale – sadly, no date.